Having a sensitive skin sucks because it limits me from choosing products in a blur. I have to pick up stuff which suit my skin best, otherwise, I'll suffer. Thank God for mineral make up, I don't have to worry if I break out because mineral make ups are gentle to the skin. What I am more grateful for because my ever trusted brand,
Human Heart Nature
, finally launched their (almost full) mineral make up line which consists of powder, blush, eyeshadow, lipstick and lip gloss. I bought one for each and will probably do reviews as well.
Moving on, here's a run-through of each product in photos.
Human Heart Nature Mineral Powder in Orient Pearl.
Available in four different shades, just choose the one that matches your skintone best---
Island Shell
,
Sand Dollar
,
Boracay Bronze
and
Orient Pearl
. Each powder costs
PhP295
.
Human Heart Nature Mineral Eyeshadow in Sweet Innocence.
They also have this in
Enchanting Evening
. I chose Sweet Innocence because the palette is not too loud for day make up. And I'm putting make up on according to my environment. I don't want my students to think I'll go to a night party somewhere while I'm teaching them. At the back of the box, they have an illustration on how to apply it. That's very handy (for me especially because I'm a noob at this). Each palette is
PhP225
.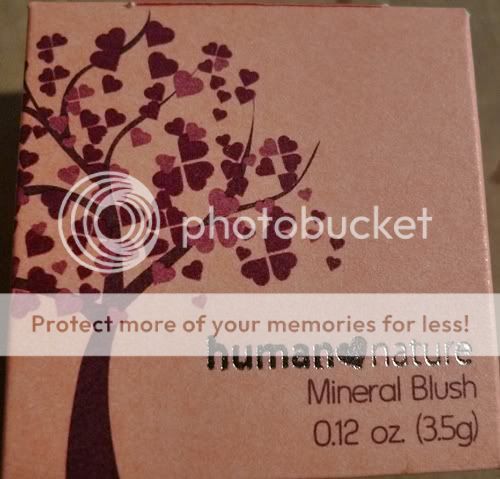 Human Heart Nature Mineral Blush in Rosy Cheeks.
Also available in
Petal Bloom
,
Tropical Rose
and
Pink Quartz
for
PhP175
each. Best if you want to have just the right amount of flush on your cheeks.
Human Heart Nature Hydrating Mineral Lipstick in First Kiss.
Sorry about the quality of photo. I'll post a review on this when I get their red shade, Lucky in Love, for comparison. A tube costs
PhP195
and comes in different shades:
Pink Skies
,
Coral Kiss
,
Sweet Nectar
,
Earth Angel
,
Lucky in Love
.
Human Heart Nature Mineral Lip Gloss in Pink Hibiscus.
This is HHN's first time to release lip glosses to add in their mineral make up line. Available in two other shades:
Island Berry
and
Coral Beach
, each costing
PhP225
.
Looking at those figures you'll see how affordable HHN's mineral make ups are, without sacrificing the quality. Head over at Human Heart Nature's
website
to order yours, too. Or at their
Facebook Page
to know where you can get yours in their dealers near you.